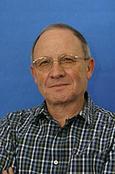 Email
Shimshon.Ettinger@biu.ac.il
Office
Building 305, Room 003
Reception Hours
Meetings should be coordinated in advance
Short Biography

Short Biography

EDUCATION:

1982 S.J.D, Hebrew University.

1976 L.L.B, Hebrew University.

TEACHING FIELDS:

Jewish Law, Philosophy of the Halakhah, Law and Ethics.

VISITS (INCLUDING PAST DOCTRATE) IN ACADEMIC INSTITUTES ABROAD:

2007 Judaism in Spain and Portugal - International Conference in Portugal.

2006 Conference in honor of prof. Englard.

2005 Philosophy of the Halakha - an interdisciplinary perspective (Hebrew university).

2003 Law and Jewish Law - 50 years For Prof. Menahem Alon

2003 Religion and Law - Religions' influence on the Law - a multicultural analysis

2000 Judges and Judging in Jewish Law.
Research Interests and Teaching

Research

Civil Law, Laws of Evidence (in Jewish Law).
Publications

Publications

HEBREW

 

BOOKS (AUTHOR)

Evidence in Jewish Law (The Institute for Research in Jewish Law, Hebrew University, Jerusalem) (Forthcoming, 2009).
Agency in Jewish Law (1999).

ARTICLES

The rule 'It was Disqualified by consultation' - Definitions of Halakhic Prohibitions and Halakhic Truth , J. L. A. (Forthcoming).
Circumstantial Evidence in Monetary Law according to Jewish Law , Bar-Ilan L. Stad. (Forthcoming).
Testimonial Competence of Women in Civil Matters Under Jewish Law , 20-21 Diney Israel 241 (2000-2001).

Controversy and Truth - on Truth in the Halakhic Context , 21 J. L. A. 37 (2000).

Statutory Agency in Jewish Law ,14 Bar-Ilan L. Stad. 5 (1998).

Undisclosed Agency in Jewish Law and the Agency Law ,16-17 J. L. A. 1 (1990-1991).

Two Comments on Maimonides' Method in 'Mishne Torah' ,106 Sinai 229 (1990).

On the Role of Legal Logic in Maimonides' Mishne Torah , 14 J. L. A. 1 (1988-1989).

The Legal Status of the Borrower , 13 J. L. A 23 (1987).

The Question of Self Help in the Responsa of the Geonim and Early Authorties , 11-12 J. L. A. 41 (1984-1986).

An agent's Deviation from an Authorization in Jewish Law, 9-10 J. L. A. 29 (1982-1983).

Tortual Liability of a False Witness in Jewish Law, 9 Mishpatim 93 (1979).

The High Court of Justice - a Retreat for Captives of Marriage?, 4 mishpatim 428 (1972).

BOOK CHAPTERS

Formalism and Values in the Halakhah and in Jewish Law, in The Jubilee Volume for Menachem Elon (Aharon Barak and Aviad HaCohen ed., Forthcoming).
Legislative Fiction and Adjudicative Fiction in Jewish Law , Dayan Vediyun - Studies in Jewish Law (Amichai Radziner & Yaacov Habba eds., 2007).
Law and Equity in Maimonides and Aristotle, in Din Veyosher Batorath Hamishpat shel Harambam 235 (Hanina Ben-Menachm & Brachyahu Lifshitz ed., 2004).
Individual Rights and Public Enactments - The Halakhic Treatment, in Yahaduth Penim Vehootz 182 (Avi Sagi, Dudi Schwartz & Yedidia Z. Shtern ed., 1999).
Outlines of the Jewish Law of Agency Compared with the Israel Agency Law, in Iyoonim BaMishpat Haivri Ubehalakhah 53 (Aharon Enker & Sinai Deutch ed., 1999).
The Admission of a Litigant in Jewish Law, in Studies in Halakha and Jewish Thought Presented to Rabbi Prof. Menachem Emanuel Rackman 143 (Moshe Beer ed., 1994).

FOREIGN LANGUAGES

ARTICLES

Can a Witnesses Serve as a Judge, 15 J. L. A 13 (2004).

 

The Role of Witnesses in Jewish Law, 22 Diney Israel 1 (2003).

BOOK CHAPTERS

Private Enforcement in Jewish Law (Tel Aviv University Press & Boston University Presss, Forthcoming).
Last Updated Date : 03/02/2021