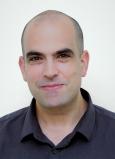 Email
omer.pelled@biu.ac.il
Office
Buillding 305 Room 119
Short Biography

Short Biography

Omer holds an L.L.B (2012) (magna cum laude), LL.M. (2013)  (summa cum laude), and Ph.D. in Law (2018), all from Tel Aviv University. During his studies, Omer has won the Cegla prize for an article written by a student, was a research fellow at the Zvi Meitar Center for Advanced Legal Studies, and won the Wolf Foundation scholarship for outstanding doctoral candidates. In 2016 Omer was a visiting researcher at the University of Chicago Law School. 

After finishing his Ph.D. Dissertation, Omer was a post-doctoral fellow at the Center for the Study of Rationality at the Hebrew University at Jerusalem, and at the faculty of engineering at Tel-Aviv University. 

Omer worked for several years as an associate at Gil Ron, Keinan, and Co. He joined The Bar-Ilan School of Law in 2020, where he teaches contract law, a seminar in medical malpractice, and class action law. Before joining Bar-Ilan, Omer taught introduction to tort law and an advanced course in tort law at Tel-Aviv University for several years.    

Omer's research focuses on the economic analysis of private law remedies and especially on the optimal remedy in cases of factual uncertainty. He lives in Tel-Aviv, with his wife. Dr. Shiran Gabay-Pelled. 
Research Interests and Teaching

Research

tort law, Law and economics, statistics and probability in the law
Publications

Publications

All or Nothing, or Something – Proportional liability in Private law, 

Theor. Inq. L.

  (forthcoming 2020) 

The Proportional Internalization Principle in Private Law

, 11 

J. Legal Analysis 160 

(2019) 

Socialized Medicine and Malpractice

, in 

Legal Concepts and Best Practices in Obstetrics: The Nuts and Bolts Guide to Mitigating Risk 

(Steven L. Warsof & James M. Shwayder eds., 2020) (With David Peleg and Steven L. Warsof) 

The Costs of Having (Too) Many Choices: Reshaping the Doctrine of Informed Consent, 

84

 Brook. L. Rev.

 1 (2019) (With Maytal Gilboa) 

Assessing Damages under Uncertainty - Applying Tort Theory to the Use of Statistical Data, 39 Tel Aviv U. L. Rev. 147 (2016) (in Hebrew)
Work in progress

Work in progress

Informed Consent and Informed Refusal in Medical Care (with Maytal Gilboa)

Correcting Discriminatory Compensation for Loss of Future Earnings (With Tom Tzur)  

The Optimal Allocation of Liability between Internet Providers and End-Users - a Theoretical Perspective 

(with Ronen Avraham and Joachim Meyer) 

Skewing Evidence - A New Rationale for Inadmissibility of Evidence in Private Disputes 
Last Updated Date : 04/02/2021