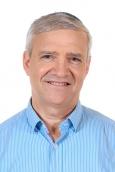 Email
Arie.Reich@biu.ac.il
Office
Building 305, Room 114
Reception Hours
Meetings should be coordinated in advance
Short Biography

Short Biography

Prof. Arie Reich is a full professor at the Faculty of Law and the Vice Rector of the university. In the past he served as the Dean of the Faculty and the Dean of Students.

He is a world-renown expert in International Economic Law and holds a Jean Monnet Chair in European Union Law and Institutions. He also serves as the Director of the Bar Ilan Global Law Forum. He has been a visiting professor in many universities abroad, among them University of Toronto, UCLA, Columbia University, Georgetown University, University of Luxemburg, European University Institute and University of International Business and Economics in Beijing. Prof. Reich has published over fifty books and articles in academic journals in Israel, Europe and North-America. He has also served as an arbitrator in international trade disputes, among them disputes between states, such as China, the EU, Russia and the USA, adjudicated in WTO dispute settlement panels in Geneve.

 

For a pdf file click here
Research Interests and Teaching

Research

International Trade Law; International Business Transactions; Dispute resolution in international business; European Union Law; Arbitration; Public Procurement; Energy Law
Links
Publications

Publications

1. "Bilateralism v. Multilateralism in International Economic Law: Applying the Principle of Subsidiarity", 60 University of Toronto Law Journal 263-287 (2010).

2. "The Effectiveness of the WTO Dispute Settlement Mechanism: A Statistical Analysis" in Transnational Commercial and Consumer Law: Current Trends in Business Law (Arie Reich, Mary Hiscock & Toshiyuko Kono, eds.) (forthcoming with Springer, 2018).

3. "Israel's Public Procurement Regime: International and Comparative Aspects" in The Internationalization of Government Procurement Regulations (B. Hoekman & P. Mavroidis, eds.) (Oxford University Press, 2017) (30 pages).

4. "Israel: A Comparative Study of Two Models", Domestic Judicial Review of Trade Remedies: Experiences of the Most Active Users" (Cambridge University Press, 2013), pp. 221-245 (with Gill Nadel).

5. "Israel's Foreign Investment Protection Regime in View of Developments in its Energy Sector" Journal of World Investment and Trade 1-51 (2018); also published as European University Institute Working Paper LAW 2017/02.

6. "The EU, UK and Israel: What to 'Brexpect'?" Israel Journal of Foreign Affairs, Volume 10, 2016 - Issue 2.

7. "The 2009 Reforms of Israel's Mandatory Tendering Regulations: One Step Forward, Two Steps Backward?" 24 Public Procurement Law Review No. 6, 193-219 (2015).

8. "The European Neighbourhood Policy and Israel: Achievements and Disappointments", 49 Journal of World Trade Volume No. 4, 619-642 (2015).

9. "The Remedy of Damages in Public Procurement in Israel and the EU: A Proposal for Reform" (with Oren Shabat), Public Procurement Law Review 2014,2, 50-77.

10. "The New Text of the Agreement on Government Procurement: An Analysis and Assessment", 12 Journal of International Economic Law 989-1022 (2009).

11. "The Agricultural Exemption in Antitrust Law: A Comparative Look at the Political Economy of Market Regulation", 42 Texas International Law Journal 843 (2007).

12. The Threat of Politicization of the World Trade Organization, 26 University of Pennsylvania Journal of International Economic Law 779 (2005).

13. Privately Subsidized Recycling Schemes and their Potential Harm to Developing Countries: Does International Trade Law Have a Solution? 23 Virginia Environmental Law Journal 204 (2004).

14. The World Trade Organization as a Law-Harmonizing Institution,25 University of Pennsylvania Journal of Int'l Economic Law 321 (2004).

15. Institutional and Substantive Reform of the Antidumping and Subsidy Agreements: Lessons from the Israeli Experience, 37 Journal of World Trade (Vol. 6) 1037 (2003).
Work in progress

Work in progress

Should Israel Join the Energy Charter Treaty?

"The Effectiveness of the WTO Dispute Settlement System: A Statistical Analysis"
Last Updated Date : 08/03/2021