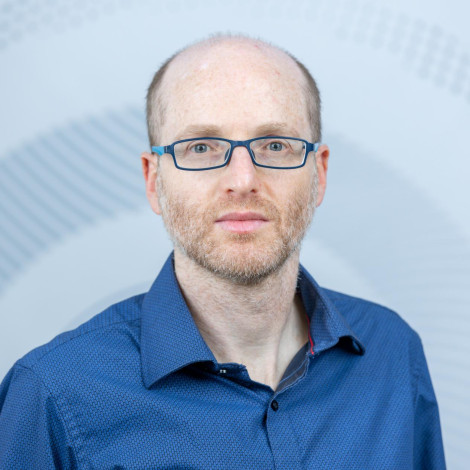 Dr. Ittai Bar-Siman-Tov
Email
Ittai.Bar-Siman-Tov@biu.ac.il
Office
Building 306, Room 102
Reception Hours
Meetings should be coordinated in advance
Short Biography

Short Biography

For a pdf file click here

Dr. Ittai Bar-Siman-Tov is a Senior Lecturer (Associate Professor) at Bar Ilan University Faculty of Law, Head of BIU Innovation Lab for Law, Data-Science and Digital Ethics, member of the Executive Board of Bar Ilan University's Data-Science Institute, and co-director of the dual degree program in law and political science. He is also Senior Fellow in the Jean Monnet Centre of Excellence on Digital Governance (DIGOV), General Editor of the international journal The Theory and Practice of Legislation, and founding Co-Chair of the Israeli Association of Legislation.

Before joining Bar Ilan, he was an Associate-in-Law at Columbia Law School in New York. He has previously served as a senior law clerk for Justice Dorit Beinisch at the Supreme Court of Israel, and as research assistant to Professor Menahem Elon, former deputy Chief-Justice of the Supreme Court of Israel. Dr. Bar-Siman-Tov obtained his J.S.D. and LL.M. from Columbia Law School, where he was a James Kent Scholar, Fulbright Scholar, Fischman Scholar, and Morris Fellow. He received his LL.B., magna cum laude, from the Hebrew University of Jerusalem.

Dr. Bar-Siman-Tov's scholarship has been published, inter alia, in the Georgetown Law Journal; Boston University Law Review; American Journal of Comparative Law; and Regulation and Governance. His scholarship received multiple awards (including, among others, the Giandomenico Majone Prize, awarded by the European Consortium for Political Research's Standing Group on Regulatory Governance; the Gorney Prize for Outstanding Research in Public Law, awarded by the Israeli Association of Public Law; and the Cheshin Prize for Academic Excellence in Law) and research grants (including, inter alia, from the German-Israeli Foundation for Scientific Research and Development; the Israel Science Foundation; the Ministry of Science and Technology; and the Israel National Institute for Health Policy Research). Dr. Bar-Siman-Tov was also named one of the Most Inspiring Professors in Israel by The National Union of Israeli Students, and was awarded the University Award for Excellence in Teaching.
Research Interests and Teaching
Links
Publications

Publications

 

For a pdf file click here

Edited Books:

Edited Special Issues:

 

 

 

Publications in Journals and Peer-reviewed volumes:

 

 

 

 

 

 

 

 

 

 

 

Introduction, in Essays in Honor of Chief-Justice Dorit Beinisch 299 (Keren Azulay, Aharon Barak, Ittai Bar-Siman-Tov & Shahar Lifshitz, eds.) (Bar-Ilan University Press & Nevo, 2018) (Hebrew)

 

 

 

 

 

 

 

 

 

 

 

 

 

 

 

Reports:

Working Papers (partial list):

 

 

The Knesset Legal Adviser, the legislative Process and the Separation of Powers (Hebrew) (with Keren Horowitz)
Last Updated Date : 16/05/2022