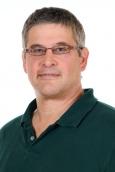 Email
Yuval.Feldman@biu.ac.il
Office
Building 305, Room 122
CV

CV

Yuval Feldman is The Mori Lazarof professor of legal research at Bar-Ilan University Faculty of Law. He obtained his Ph.D. ( Jurisprudence and Social Policy) from the UC Berkeley in 2004 after receiving his L.L.B. and B.A (Psychology) from Bar-Ilan University.

He teaches Employment Law, Law and Psychology, Law and Behavioral Economics and Empirical Legal Methods. His areas of research include Behavioral Analysis of Law, Experimental Law and Economics, Ethical Decision-Making, Regulatory Impact and Social Norms, Compliance, Formal and Non-Formal Enforcement Strategies.

From 2011 to 2013, he was a fellow in the Edmond J. Safra Institutional Corruption Lab at Harvard Law School and the Implicit Social Cognition Lab in Harvard Psychology. In 2013 Professor Feldman has been a visiting professor at University of Torino. Since 2014  He is a Senior Fellow at the Israel Democracy Institute, advising various governmental bodies on behavioral informed policies in areas related to corruption, regulatory design and enforcement.

In 2016 he was elected to Israel's Young Academy. Feldman has received various national fellowships and awards including Rothschild, Fulbright, Alon, Olin, and Zeltner ( 2008 Young)  Chesin ( 2019 Senior researcher) and  Bruno (2019-2020)  as well as more than 20 competitive research grants.  He has co-authored more than 50 papers in peer reviewed journals such as the J. of Empirical Legal Studies (X 6), Law & Society Review, Psychology, Public Policy & Law,  J. of Institutional & Theoretical Economics, J. Law & Contemporary Problems, Behavioral Science & Policy , J. of Business Ethics and Regulation & Governance as well as law reviews such as NYU Law Review, Northwestern Law Review, The Georgetown Law Journal,  Texas Law Review and Cardozo Law Review. He is on the editorial board of Regulation and Governance, Law & policy and European Journal of Law and Economics and among the founders of ComplianceNet.  His book: The Law of Good People was published in Cambridge University Press in June 2018.

For a pdf file click here
Research Interests and Teaching

Research

Behavioral Analysis of Law, Experimental Law and Economics, Ethical Decision-Making, Regulatory Impact and Social Norms, Compliance, Formal and Non-Formal Enforcement Strategies.
Publications

Publications

Regulating Good People in Subtle Conflict of Interest Situations (with Eliran Halali) J. of Business Ethics (2017)
An Experimental Analysis of the Effect of Good Faith, Legal Specificity and Probability of Sanctioning on Compliance and Performance (With Henry Smith and Constantine Boussalis) Regulation and Governance (2017)
Non Verbal Market Manipulation and Consumer Protection Law (with Shmuel Becher) forthcoming Cardozo Law Review (2017)
Anchoring Legal Standards (with Doron Teichman and Amos Schur). J. EMPIRICAL LEGAL STUDIES 2016]
Behavioral Trade-Off, in Nudging and the Law - WHAT CAN EU LAW LEARN FROM BEHAVIOURAL SCIENCES? (Alberto Alemanno and Anne-Lise Sibony Eds., Hart Publishing, 2015) (with Orly Lobel).
Behavioral ethics meets behavioral law and economics, in HANDBOOK OF BEHAVIORAL LAW AND ECONOMICS (Eyal Zamir and Doron Teichman Eds. Oxford University Press, 2014).
Behavioral Equity,170(1) JOURNAL OF INSTITUTIONAL AND THEORETICAL ECONOMICS 137 (2014) (with Henry Smith).
Reference Points and Contract Interpretation: An Experimental Examination,10(3) J. EMPIRICAL LEGAL STUDIES 512 (2013) (with Amos Schurr & Doron Teichman).
Motivating Environmental Action in a Pluralistic Regulatory Environment (with Oren Perez) LAW & SOCIETY REVIEW (2012).
Are all Contractual Obligations Created Equal (with Doron Teichman) 100 THE GEORGETOWN LAW JOURNAL 5 (2011).
The Complexity of Disentangling Intrinsic and Extrinsic Compliance Motivations: Theoretical and Empirical Insights from the Behavioral Analysis of Law, 11 WASH U J. OF LAW AND POLICY [Symposium --For Love or Money] (2011).
The Incentives Matrix: The Comparative Effectiveness of Rewards, Liabilities, Duties and Protections for Reporting Illegality (With Orly Lobel), 87 TEXAS LAW REVIEW (2010).
Are all Legal Probabilities Created Equal (with Doron Teichman), 84(4) NYU LAW REVIEW 980 (2009).
The Expressive Function of the Trade Secret Law: Legality, Cost, Intrinsic Motivation and Consensu,s 6(1) JOURNAL OF EMPIRICAL LEGAL STUDIES 177, (2009).
The Misperception of Norms: The Psychology of Bias and the Economics of Equilibrium (with Robert D. Cooter and Michal Feldman,) REVIEW OF LAW & ECONOMICS (2009).
Work in progress

Work in progress

Papers Under Review / Revision

Curbing Organizational Corruption: to Reduce Misconduct, add Behavioral Ethics to your Toolbox Behavioral Science and Policy Special Volume on Corruption [Revise and Resubmit]

The ethical perils of codes of conduct written in a personal, informal language (Maryam Koachaki and Francesca Gino) PNAS (revise and resubmit)

Why Israelis Discriminate? (With Tammy Krichelli-Katz and Haggay Porat) [under revisions J. of Empirical Legal Studies]

Legal Socialization and the Ethics of Gray (with Benjamin Van Rooji, Adam Fine, Shaul Shalvie) [Under Review Psychology Public and Law].

Work in Progress / (Data Collection Competed or in Progress)

Revisiting Ambiguity in Contracts  (with Henry Smith and John Golden)
Legal Ambiguity and Self Interest:  The role of Dual-Process Interpretation in Implicit Corruption (with Mazarin Banaji and Eliran Halali).
Effect of Nation Law on Tolerance in Israel (with Neta Barak Koren)
Expressive effects of ethical codes: An experimental survey of U.S employees' interpretation, understanding and implementation of institutional ethical policies  (with Francesca Gino and Maryam Koachaki).
Behavioral Engineering and the Law (with Orly Lobel).
Joint vs. Separate Evaluation in Judicial Decision Making (with Doron Teichman and Amos Schur)
Behavioral and Experimental Approaches to Proportionality Judgments (with Mota Kreminzer, Raanan Sulziano-Keinan, Talia Steiner, Marian Mostenok, Hadar Arditi)
Two stage decisions in courts (with Shay N. Lavie)